FERN MALLIS - CREATOR OF NYFW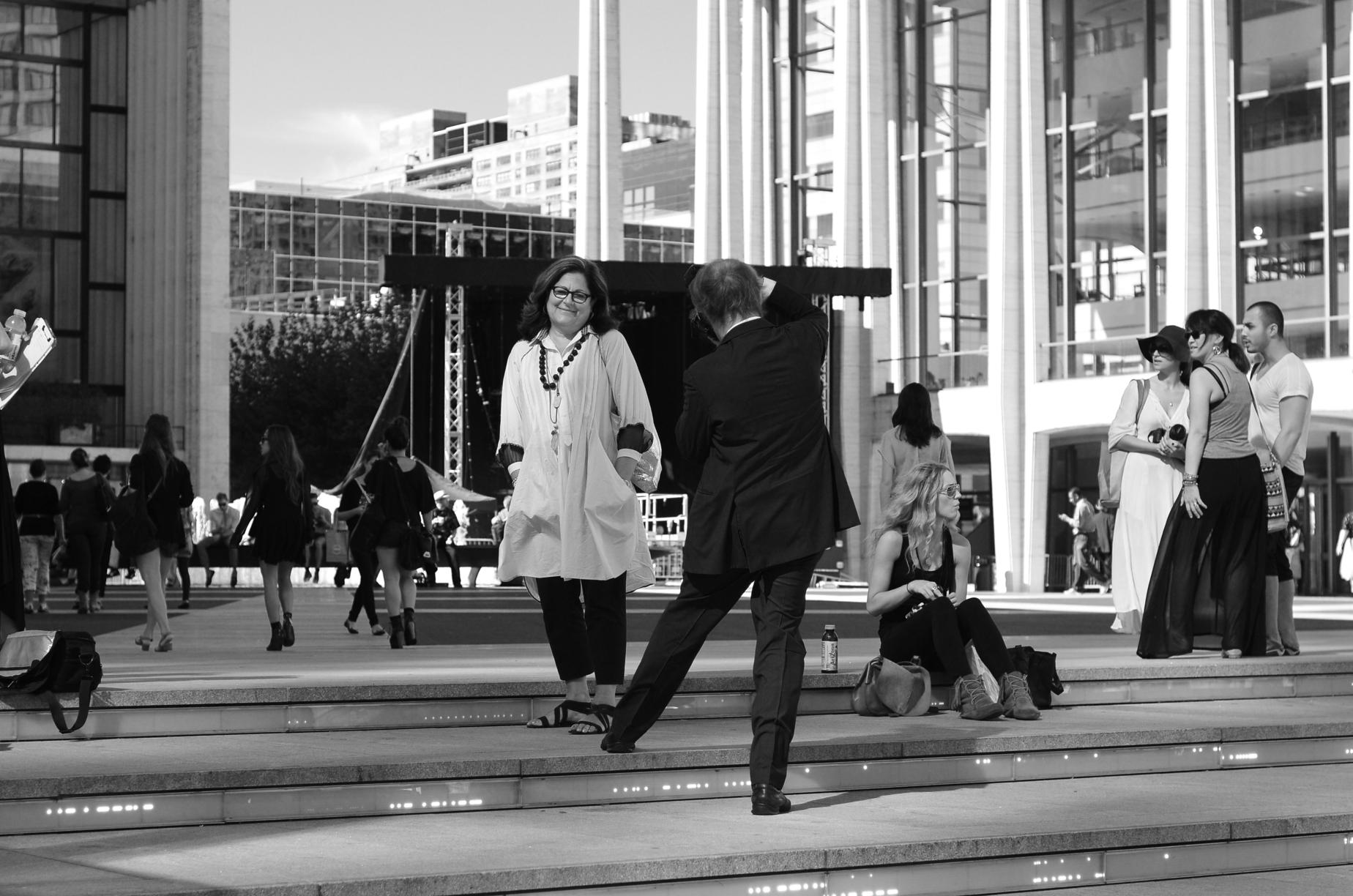 'No two people should ever have to worry about the same thing,' when this thinking is applied it's actually quite freeing.
FERN MALLIS – Founder of New York Fashion Week
YOU STARTED AT 'MADEMOISELLE' MAGAZINE AND THEN WENT ON TO BECOME THE FOUNDER OF MERCEDES BENZ NEW YORK FASHION WEEK. WHAT WERE THE SIGNIFICANT CAREER CHOICES YOU MADE ALONG THE WAY?
When my career started at 'Mademoiselle' it was from winning a contest and I never really had a plan or strategy for my future endeavours. I always believed that it was just important to do a great job wherever I was and the next opportunities would materialize. With each ensuing job change over a 40 year career, if anything I tried to use the skills from one place to bring something new and exciting to the next place/position. Creating fashion week in 1993 while executive director of the CFDA was in many ways a combination and culmination of all the various aspects of my career at that time and even over the 18 years of running Fashion Week each season and each year it would evolve, be tweaked and always improved by adding something new.
WHICH OF YOUR MANY ACCOMPLISHMENTS ARE YOU MOST PROUD OF?
I am extremely proud of the creation of Fashion Week—it was a "game changer." It was a something that didn't exist before, and now hardly anybody can imagine a time when it wasn't this way. It continues to have a lasting effect and serves an important purpose in our industry.
I am, however, extremely proud of the contribution my efforts have made in raising funds for AIDS through DIFFA and the CFDA, and also for breast cancer with the creation of Fashion Targets Breast Cancer. Lastly but not least I'm also proud of the professional success of so many of the interns, assistants and employees who have worked for me and have gone on to achieve their own great success.
THERE IS A GROWING INTEREST IN AMERICAN AND LOCALLY MADE APPAREL. WHY DO YOU THINK THIS IS HAPPENING NOW, AND DO YOU THINK THIS IS TO BE ENCOURAGED?
am extremely bullish and supportive of having more apparel made not only in America but locally here in New York. It's a sad state of affairs that over the last 30 plus years almost 90 percent of the apparel produced by American companies is made overseas.
The American fashion industry was a robust, healthy design and manufacturing business right here in New York employing many, many thou- sands of people and that is no longer the case. There are still many skilled labourers and crafts people here who can step up to the plate and as more designers are looking to have more control and access over their products, more are opting to find local production facilities, I think this should totally be encouraged and celebrated.
DO YOU FOLLOW ANY OF THE NEW MADE IN THE USA BRANDS AND MANUFACTURERS? HAVE YOU BEEN IMPRESSED BY ANY IN PARTICULAR?
don't particularly follow them but I'm well aware and I'm very supportive of companies like Nanette Lepore, Yeohlee, Nicole Miller and even the collections created by Kate and Ashley Olsen among many others that are made here in New York. I also wish American Apparel had be- come the "Uniqlo" of America; as opposed to a Japanese company making that uniquely American retail statement.
YOU HAVE PROVIDED A PLATFORM FOR MANY AMERICAN DESIGNERS OVER THE YEARS. NOW THAT YOU HAVE STEPPED DOWN FROM IMG TO START YOUR OWN CONSULTING COMPANY, WILL YOU CONTINUE TO CONSULT FOR THE AMERICAN MARKET?
bsolutely, I'm still very supportive of the American industry and if the right client or project comes along I am happy to provide my services.
UICK QUESTIONs
FAVORITE AMERICAN DESIGNER?
I'm too diplomatic to answer that.
SECRET VICE?
Bacon in any form.
ALL TIME FAVORITE SCENE FROM A MOVIE?
I'm a complete romantic when it comes to movie scenes, so that leads me to "Breakfast at Tiffany's" when Audrey Hepburn gets George Peppard and finds her wet 'cat' and when Colonel Von Trapp proposes to Maria in the Sound of Music; the infamous Deli Scene in "When Harry Met Sally" and Carl Reiner's mother says, 'I'll have what she's having' and Spartacus when Tony Randall and the rest of the cast all exclaim, 'I am Spartacus' to save Kirk Douglas.
WHAT ALBUM IS DOING THE ROUNDS IN YOUR CAR, IPOD OR STEREO?
I'm actually really enjoying SiriusXM's Studio 54 channel and all the great dance music from that era.
MOST PRIZED POSSESSION?
Hard to select just one…I'd have to say it's my eclectic collection of global 'finds' that I have collected from my travels to India and other places.
GREATEST SAYING THAT YOU LIVE BY?
One from my father; 'No two people should ever have to worry about the same thing,' when this thinking is applied it's actually quite freeing.