MATTHU PLACEK - PHOTOGRAPHER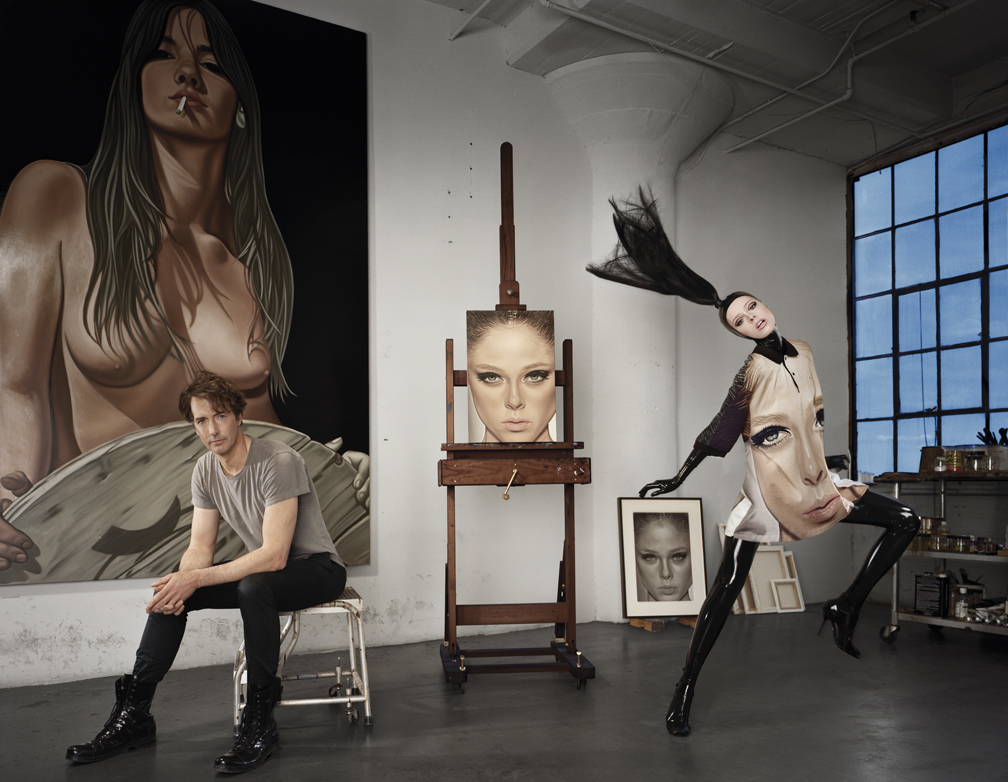 I shoot large format film and nothing can ever replace that.
WHAT SPARKED YOUR INTEREST IN PHOTOGRAPHY?
My mother forbade me to use her camera when I was just a child. There's nothing like someone telling you "No." Nothing in the world makes me want something more.
AS A PORTRAIT PHOTOGRAPHER, WHAT IS YOUR MAIN FOCUS WHEN DOING A SHOOT: THE MODEL, THE FASHION, OR THE TECHNICAL ASPECTS OF PHOTOGRAPHY?
All of the above. Every single aspect must be held in the highest regard. If one thing fails, it can ruin the entire image.
MANY PHOTOGRAPHERS HAVE A DIFFERENT APPROACH TO FASHION. WHAT IS YOURS?
I can not speak for anyone else but my goal is to use clothing that can stand the test of time but also remain timely. Not easy but that's my goal when considering fashion in an image.
IN YOUR OPINION, WHAT MAKES A SUCCESSFUL SHOOT?
Mistakes.
WHO ARE SOME OF YOUR HEROES?
My friends, my lovers, my family. Artists who have sincere sentiment and passion… Louise Bourgeois, Eva Zeisel, Irving Penn… I could go on for days
ARE YOU EVER 100% SATISFIED WITH WHAT YOU JUST SHOT OR DO YOU THINK ABOUT THINGS YOU WOULD SHOOT DIFFERENTLY "NEXT TIME"?
Sadly, no. I am never 100%. A cliché, I know. But if you are satisfied… how can you improve yourself?
DO YOU HAVE A "SECRET WISH JOB" IF YOU HADN'T BECOME A PHOTOGRAPHER, WHAT ELSE WOULD YOU BE INTERESTED IN DOING?
I actually began as a dancer. Obviously, in the end, I chose photography. I wonder about that sometimes but there's nothing like a solo dance party at home.
WHAT ARE YOUR FEELINGS ABOUT DIGITAL? AND WHAT ARE YOUR FEELINGS ABOUT THE EXTRA WORK IN POST PRODUCTION?
Personally, I don't like digital but it's only because I have not given it the time. I shoot large format film and nothing can ever replace that. The medium is an essential part of my work and it's quality. One day I will not have achoice but to shoot digital but for now I'm happy with film. Extra work… post production…it's just another tool to create the image you want. Photography is evolving even though I stay analog to a degree.
WHAT'S NEXT FOR MATTHU PLACEK?
So much but in terms of pictures, I'm making a portrait book with Jeffery Deitch and going to San Francisco to make a short film with a friend.